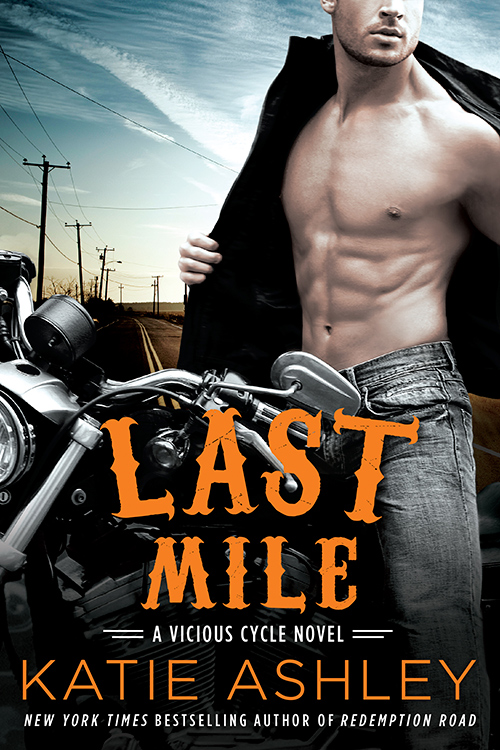 Last Mile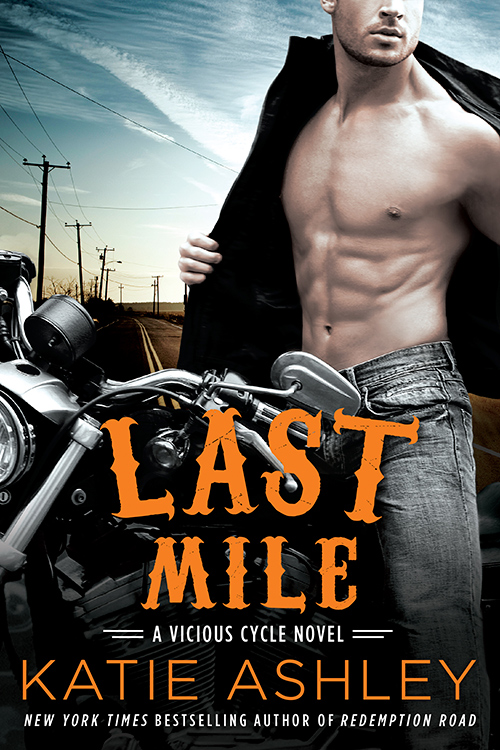 (Book Three)
Katie Ashley, the New York Times bestselling author of Redemption Road and Vicious Cycle, returns to the dangerous and seductive world of the Hells Raiders motorcycle club….
After her father was murdered in the line of duty, ATF agent Samantha Vargas is determined to take down the scumbags of the drug trade. When her partner takes on a case to infiltrate the Hells Raiders MC, Samantha agrees to go undercover as his old lady but is surprised to find herself drawn to the very man she is investigating.
Benjamin "Bishop" Malloy has worked hard to carve a place for himself both in and out of the MC world. Working days as a mechanic, he spends his nights rebuilding motorcycles with the hope of one day owning his own shop. After taking one of the club's new hang-arounds under his wing, Bishop is conflicted over his growing attraction for the man's girlfriend.
Even though she's determined to bring down the Raiders, Samantha discovers their world isn't as black-and-white as she thought. And as the stakes grow higher, she's in danger of losing more than her heart.
View Cart