Hi guys!!
Yeah, the blog has been kinda sad, hasn't it? Like a tumbleweed blowing in the wind. Since Melody of the Heart's release and the announcement of the upcoming Subordination, there has been so much going on personally and professionally for me, which unfortunately correlated in me forgetting all about the fact I had a blog!!
First of all, I am so, so excited that my first traditionally published book, Vicious Cycle, is coming out in 19 days!!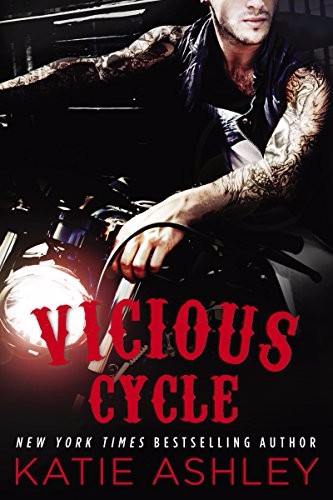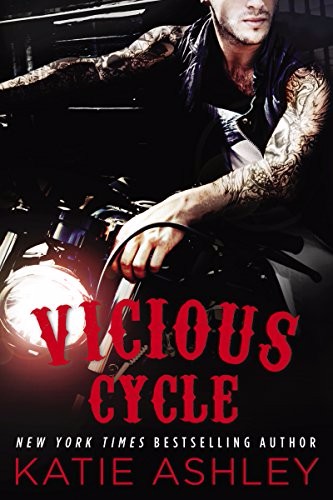 Here's the PREORDER link and blurb in case you need some refreshing:
Deacon Malloy's life is dedicated to the Hells Raiders motorcycle club. Tough, hard, and fast with his fists, he serves the group as sergeant at arms. But his devil-may-care approach to life is thrown for a loop when the five-year-old daughter he never knew existed lands on the club steps.
Alexandra Evans is devoted to all her students—but there's always been something about Willow Malloy that tugs at her heart. There's an aura of sadness about her, a girl in need of all the love Alexandra can give. When Willow stops coming to school, Alexandra's search leads to a clubhouse full of bikers…and a father hell-bent on keeping his daughter always within sight.
The moment Deacon sees Alexandra, he has to have her in his bed—and he's never met a woman yet who couldn't be persuaded. No matter how attracted she is to Deacon, Alexandra refuses to be just another conquest. But it's Deacon himself who could be seduced—into a brighter future for himself, his daughter, and the woman he's falling for against all odds.
I know a lot of you guys have been waiting on this one since I did announce it before I took the book deal, and then publishing houses set up their own publication schedules. Since October, I have also had to deliver the 2nd and 3rd books in the series, along with copy edits and revisions on Vicious Cycle. So that has taken a lot of my time to work on an independent book. Also some personal issues(see below) sidelined me.
Here's the cover, blurb, and PREORDER link for Redemption Road, which releases October 6.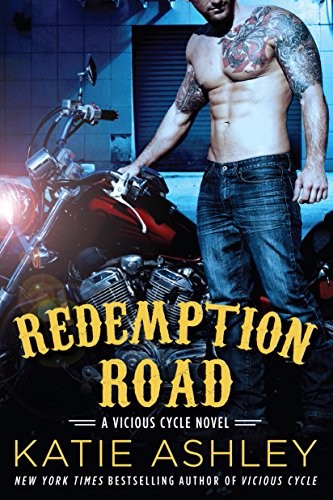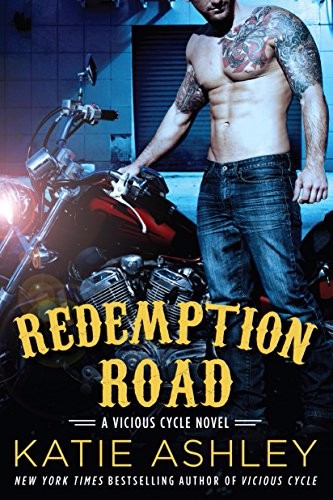 Looking for a walk on the wild side, Annabel Percy, the daughter of a powerful politician, gives in to an attraction to a sexy biker she meets one night. But she finds herself living a nightmare when she's kidnapped and transported into a hell on earth she never could have imagined.
Born and bred into the Hells Raiders MC, Nathaniel "Reverend" Malloy lives and dies for his brothers. But when he becomes the unexpected savior of a rival club's captive, Rev makes it his personal mission to nurse Annabel back to health—and to shelter her from the nightmares that torment her.
Once Annabel heals, she's stunned to realize she is falling for the seductive man who saved her. Faced with their impossible attraction, can she accept the life he leads, or will Rev walk away from the only life he's ever known for the woman he was never supposed to love?
The second big thing that has hit both professionally and personally is I'm expecting my first baby next month!! Right after Melody came out, I found out I was pregnant, and then about seven weeks into the pregnancy, the intense nausea and vomiting hit. Throwing up fifteen times a day took a lot out of me physically and emotionally, and I eventually had to get on medication, which limited me to throwing up only a few times a day. Thankfully, my baby girl is a strong, little trooper and is doing well. She should be here a few weeks after the release of Vicious Cycle.
SO, between my commitments to Penguin and a high-risk pregnancy, I haven't been able to get out Drop Dead Sexy or Subordination like I wanted to. Under my contract with Penguin, I can put out new titles in August, December, and January, and I'm hoping to get Drop Dead Sexy and Subordination to you in August and December.
THANK YOU and BIG HUGS for reading my books and supporting me as an author. I think you're going to be really wowed with Vicious Cycle and the series. I'm immensely proud of how much I stretched myself as a writer to bring something dark, gritty, and unexpected to my readers.